Book Title:

Introduction to Exercise Science for Fitness Professionals

Subtitle: MHCC - HPE172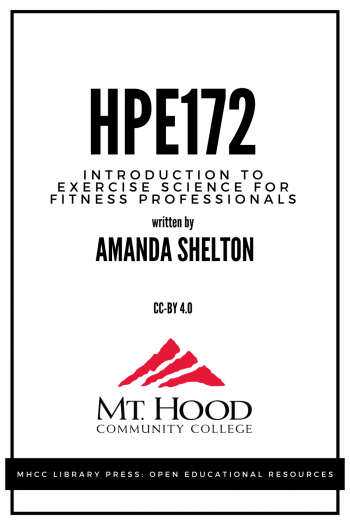 Book Description: This OER textbook is a resource used to support the Exercise Science course at Mt. Hood Community College as part of the Fitness Professional Certificate program and Exercise and Sport Science transfer degree. This textbook supplies key components of a background in anatomy, biomechanics, human physiology, fitness program components, and strategies for performance adaptations and progression used for developing and optimizing fitness for health and performance.
License:
Creative Commons Attribution