Book Title:

World Mythology

Subtitle: Myth, Metaphor, and Mystery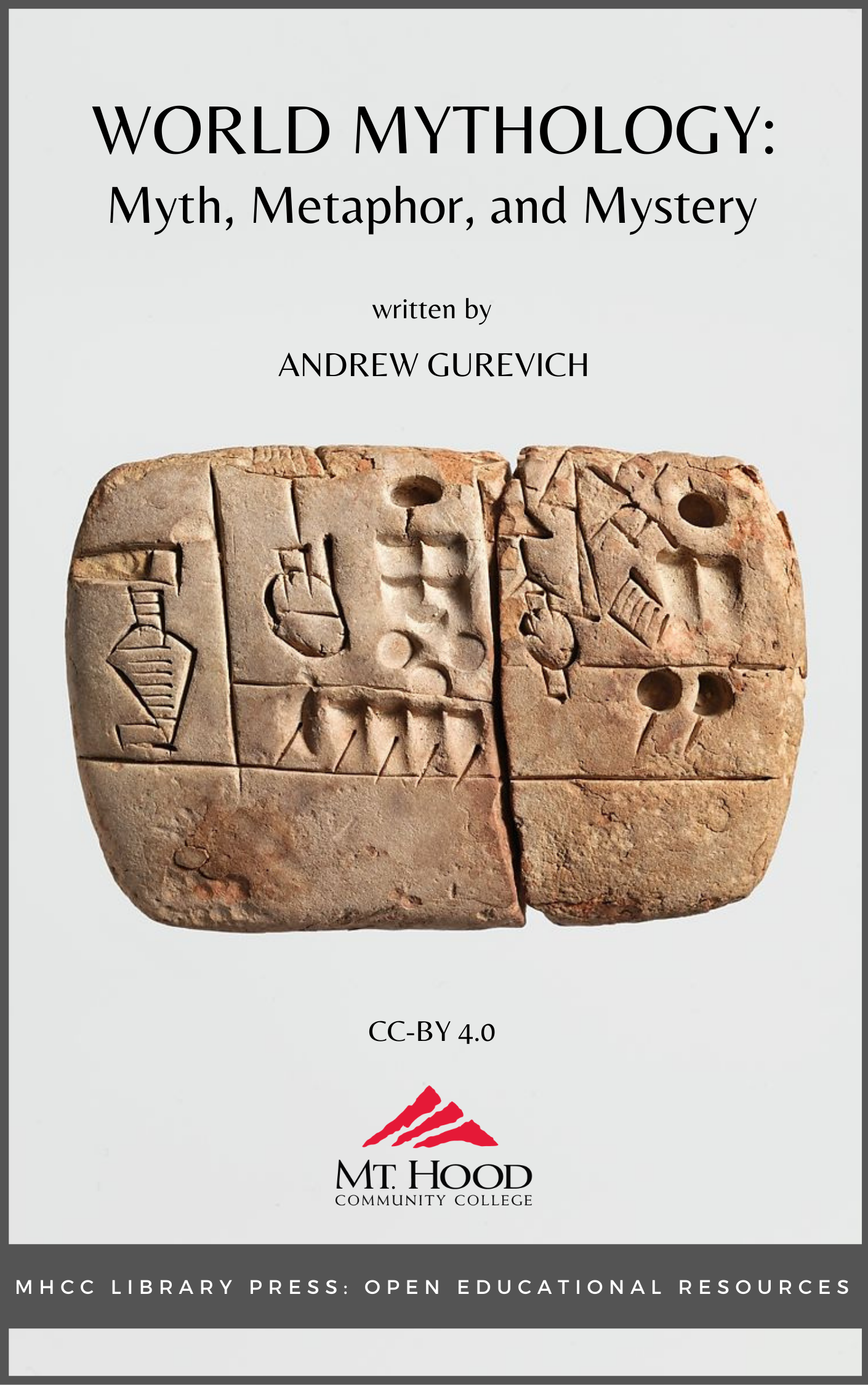 Book Description: A deep exploration of the fundamental symbols, ceremonies, rituals, and transformative narratives of the world's great wisdom traditions and mythological systems. With special attention paid to their relevance to the modern world.
License:
Creative Commons Attribution
Book Information
Book Description
Using insights from the fields of anthropology, depth psychology, religious studies, world literature, and archaeology, we explore the living knowledge of the world's great wisdom traditions and what they can teach us about how to live more meaningful, integrated lives in the modern world.
This project was funded by the MHCC Foundation OER Grant Program and published by MHCC Library Press. MARC record available at the end of the book.
License
World Mythology by Andrew Gurevich is licensed under a Creative Commons Attribution 4.0 International License, except where otherwise noted.
Subject
Folklore studies / Study of myth (mythology)